Anywhere Anytime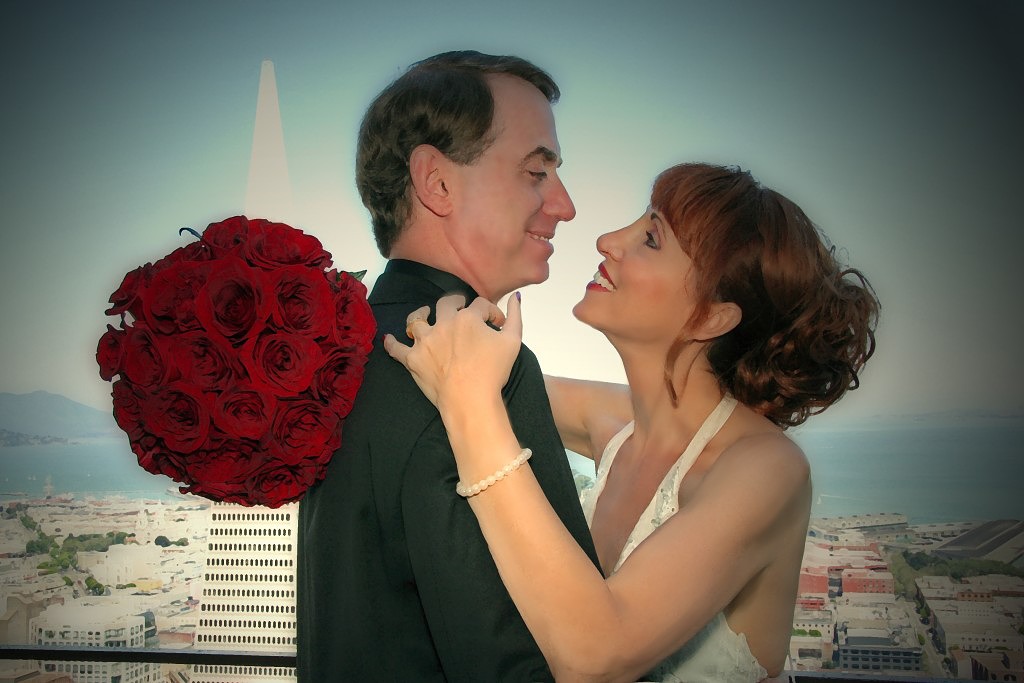 Virtual Wedding Services is your host for video conferencing your wedding ceremony online and having your guests join you from around the world.
Savvy couples are streaming their love live to family and friends. Today's world offers virtual wedding services that can even include virtual reality.
Streaming Love Virtually
Your guests are arriving, a slideshow of images is being shown of the two of you. As the music begins everyone settles in to witness your joining. Everything is being recorded on video and after the ceremony, everyone can join in a toast in celebration of your union. Love is fulfilled in two and shared with many.
Your marriage can begin with minimal planning, without stress, and within a friendly budget, letting you focus on your memories.
Virtual Wedding Services~Base Package
~ Planning Consultation to go over your timeline and options.
~ Your wedding invite will be sent to you via email to use to invite your guests.
~ Music Options include harp, funk, or whatever you may like.
~ A High Definition video is available for you to record during your event.
~ 30 minute prelude virtual set-up text before your wedding ceremony.
~ Reverend Ema will conduct your wedding ceremony. She has been assisting couples on their wedding day for over two decades.
~ You can select a religious or a non-religious ceremony. You're welcome to include personal vows during your wedding ceremony. The length of your wedding ceremony will be between fifteen and twenty minutes.
~ Guest will be welcomed fifteen minutes before your wedding ceremony. They will be muted until after your wedding ceremony.
~ After your ceremony your guests will be able to be heard and you can all join in Toast. Your event is hosted 15 minutes before and 15 minutes after your ceremony. Your package includes 1 1/2 hours of total video conferencing for your ceremony.
Book Your Virtual Wedding Today!
$475 Virtual-Wedding :
Required for booking: Review Contract & Sign ~ Sign via the signature link at the end of the contract.
Will Our Marriage Be Legal?
There are different ways to make your marriage legal. Click here for details.
Extra's When A Little More Is Perfect
A personalized wedding ceremony. A wedding ceremony written for the two of you.
$135 Personalized-ceremony :
Technically Challenged User Support $300. A zoom meeting with technically challenged guests (up to 5 guests) before the wedding, to make sure they know how to operate Zoom and join the wedding.
$300 Virtual-Tech :
Slideshow $200. Pass off all your favorite photos and we will put together a slideshow to play during the prelude, before your wedding ceremony.
$200 Virtual-Slideshow :
Ask for anything you may like that you don't see.